Breville Bambino Plus Review
Our Resident Coffee Expert Alex Calder takes a look at this popular espresso maker in our Breville Bambino Plus review. Read on to find out if it suits your needs…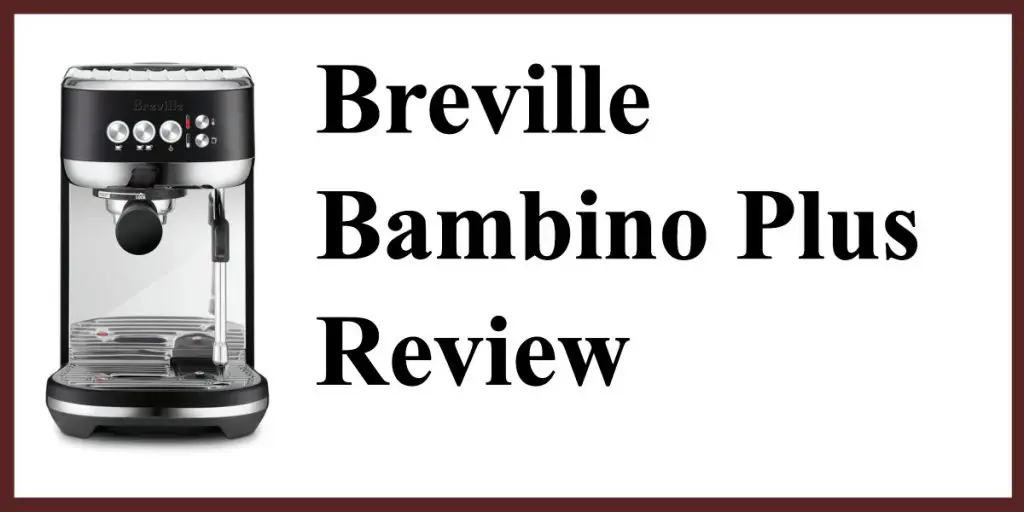 I always like a company that seems like it can do anything that it put its mind to.
Let me give you an example – the company that we are looking at today for their bambino Plus is Breville – an Australian company that is globally recognized as one of the leading brands of kitchen appliances. But it wasn't always this way…
When they started out back in 1932 – founded by Bill O'Brien and Harry Norville who each lent part of their surname to form the brand – they made radios. When the Second World War broke out, they made mine detectors. In all, they have taken out over 100 patents – the most famous (and important…) being the toasted sandwich maker. A recent survey showed that a grilled cheese sandwich is Americans favorite sandwich and we have Breville to thank for making them so accessible.
Anyway, a company like this is one to be respected. They know what they are doing, and continue to push boundaries to this day.
We're going to take a look at the moves they are making in the world of domestic coffee makers today, specifically with the Bambino Plus – an espresso maker. So let's find out how it stacks up against the competition in our Breville Bambino Plus review.
First Impressions Of The Breville Bambino Plus
Okay, let's unpack the box: You receive quite a few little extras when you purchase the Bambino Plus. First, you have a 54mm tamper which really is essential to making sure you get the best possible extraction when you make your coffee, and is often something people try to do without – don't be one of those people.
Next up is a really nice bonus item – the Razor Precision Dosing Tool. This is effectively a piece of stainless steel that is designed to ensure that you get exactly the right amount of coffee in your basket, by skimming any excess off the top. It looks great, and is genuinely very useful when used in conjunction with the tamper.
You also get a stainless steel milk jug (16 fluid ounces) which again is something that you don't always get with a coffee machine and does make a big difference when it comes to making your coffee. On top of that, you will find your dual-wall filter baskets and the cleaning tool and disc.
To be honest, I don't usually spend as long discussing what is in the box, but you really get a great selection of bonus items with the Bambino plus, that will enhance your experience. I do feel like I'm forgetting something though…
Ah yes – the espresso machine itself! Well, let's just take a moment to look at it. It has a quiet sophistication to it, doesn't it? The chrome finish is quite a common look for a coffee machine these days, but it just works. It is clean, clear and crisp, and contrasts beautifully with the black base and the basket handle. It looks great.
That's not all though – it is also very compact. This may not seem that important, but for many people, kitchen counter space is at a premium, so having the confidence that you will be able to fit it on without having to rethink your entire kitchen is incredibly advantageous. It measures just 7.7 inches wide, so is one of the smallest machines of this type.
Breville Bambino Plus Specs And Features
Okay, now on to what it can do. When you turn on any coffee machine, you have to wait for it to heat up before you can use it, which can sometimes take a couple of minutes. The wait for the Bambino Plus is precisely 3 (three) seconds. This is down to the innovative ThermoJet heating system.
The way that the coffee is extracted is interesting. This machine has a 15 bar Italian pump, which provides an optimum amount of pressure to make really good coffee, but it is designed to increase gradually, starting at a very low pressure and gently increasing. The theory is that this 'pre-infusion' stage will soak the coffee grinds and therefore allow for an even, and more intense, extraction. More of the flavor of the coffee is captured and transferred to your drink.
The other feature that I really want to draw attention to is the milk. It has often been the sticking point with espresso machines at home – creating the milk is really where a barista's skill is shown, and recreating that for the average domestic user is very difficult. The Bambino Plus is fitted with an 'Automatic Microfoam Steam Wand' which is designed to take away that problem for good – all you need to be able to do is pour the milk and set the correct settings.
It all sounds good in theory, doesn't it? Well, let's find out how it works in practice as we put this espresso maker to the test.
Using The Breville Bambino Plus
In order to establish whether you think you will be able to use the Breville Bambino Plus, it is probably best to walk you through the process of making a drink. Let's go for a cappuccino.
First of all, switch on the machine and wait for it to get to the correct temperat…too late it has already done it. Now you will need to check how much water is in the reservoir. This is located on the back of the machine and is fully removable, so you can fill it up by taking it directly to your water supply, but I found it just as easy to pour water directly into it.
Next, it's time to load your coffee. This is where the extra items that you received in the box come into their own. Simply fill the dual-walled baskets up with your chosen coffee grounds (try for a light roasted, finely ground coffee as a general rule), tamp it down with the tamper provided, and sweep off any excess with the Dosing Tool. You should then have the optimum amount of coffee – around 19g for a double-shot. Once that is done load the basket back into the machine.
Before we make the espresso, let's sort out the milk. You will probably want to pour around 4-6 ounces of milk into the stainless steel jug that they have provided, and then position it under the automatic wand.
For a cappuccino, you will want your milk to be mainly foam, so set the wand to the highest setting of foam by pressing the button next to the picture of the milk jug until its lights are full. In terms of temperature, either the medium or high setting will work – you want to be aiming for around 160°F, but feel free to experiment here.
Now you're all set and it's just a case of pressing buttons! Set off your espresso – position a cup underneath the spout and hit the double-shot button.
When that has poured, hit the steam button and your milk will start being made. Then, when that is done, all you need to do is pour the milk into the espresso, whilst experimenting with creative patterns and designs to make your coffee look amazing of course!
There you have it – a wonderful espresso without requiring any skill and made in no time!
When it comes to cleaning, the wand will automatically purge the heating system after each use, but be sure to give it a quick wipe down every time as well. For a more thorough clean, simply insert the cleaning disc and run through a cycle as normal.
Why Choose The Breville Bambino Plus?
There are plenty of domestic espresso machines that are available these days, so why should you choose the Bambino Plus? Well, I could sum it up in a few key points:
The compact size: This unit will fit in almost any kitchen, and it won't take up too much space on your countertop
The automatic milk wand: My guess is, that if you are considering this machine, you are not a trained barista. If that is the case, then this machine is a perfect way for you to be able to make barista-style drinks, and crucially use fresh milk. All you have to do is adjust the settings and press go – that's it.
The extras in the box: Okay, so this probably isn't a game-changer for many people, but the extra bits you get with the Bambino Plus aren't just gimmicks – they really enhance the user experience and should not be overlooked.
Perhaps the main reason, of course, is that it makes great coffee. And it really does.
Verdict
As you will have probably already worked out, we are huge fans of the Breville Bambino Plus. From the second you first lay eyes on it as you get it out of the box, it just oozes class and quality.
You really get a sense that the people at Breville really care about the person using their machines – they want to create a lasting impression that gets people coming back to use their machines again and again.
With the Breville Bambino Plus, they have certainly won me over.
We are sorry that this information was not useful for you!
Let us improve this post!
Tell us how we can improve.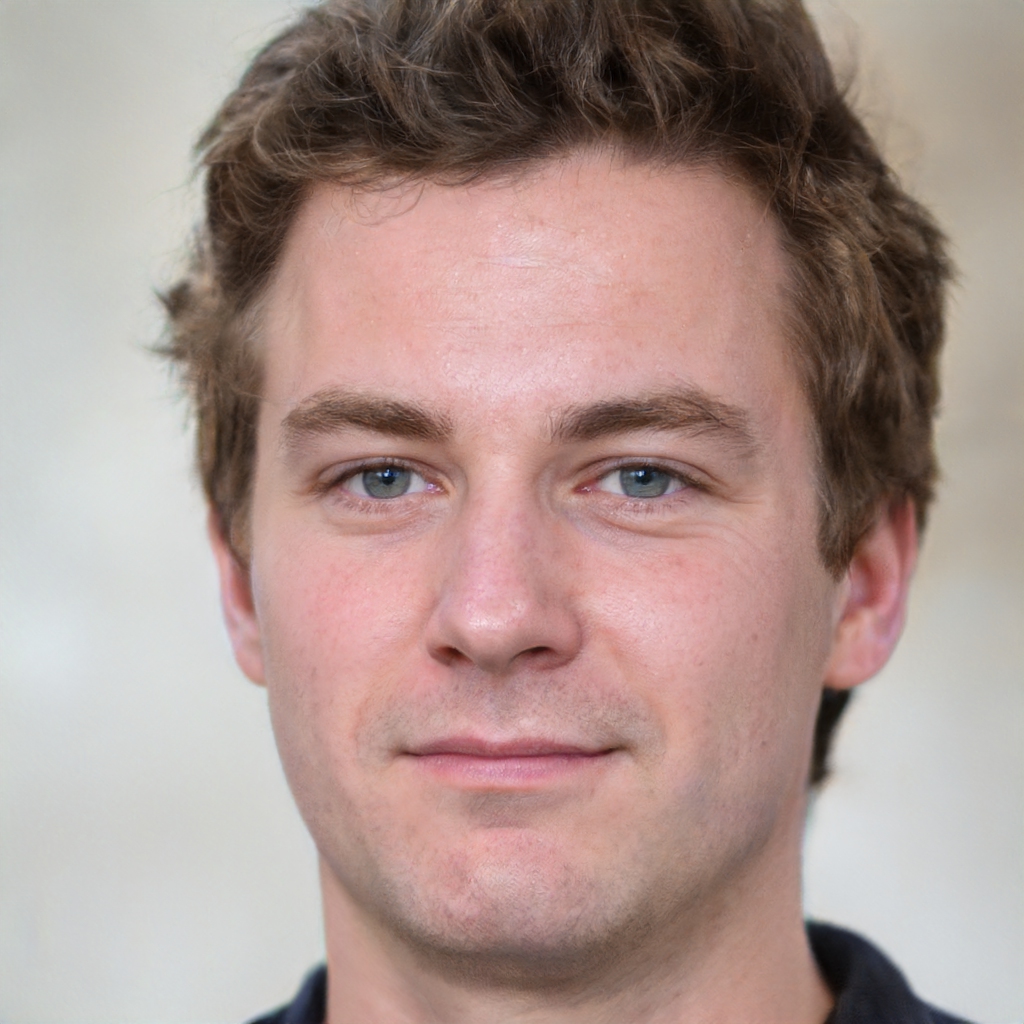 Alex is a self confessed coffee addict – but he takes his love of caffeine seriously in a completely responsible way. He loves trying new coffees and testing the latest machines and is not usually fan of one button pod machines. Alex is happiest when he is tinkering with settings and milk temperatures to create the perfect cup. When not obsessing over coffee, Alex is a keen musician and plays weddings and other social events (usually fuelled by… yes, you guessed it… coffee).