Hamilton Beach BrewStation Review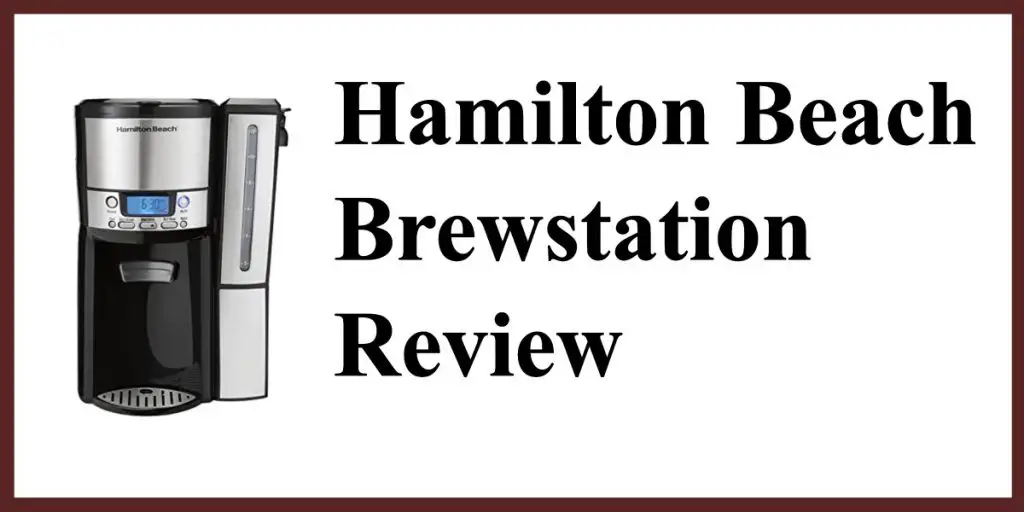 Hamilton Beach has a long-standing history at the forefront of innovation when it comes to household appliances – perhaps one of the most important histories in fact.
Back in 1904, L.H. Hamilton and Chester Beach were working for U.S. Standard Electrical Works when they decided that the motors they were producing for commercial applications could be of great use in a household setting. They created a lightweight universal motor, and six years later they were producing their iconic Drink Mixer. Soon after they were making fans, floor polishers, juicers, meat grinders – anything that they could think of that could make good use of their motor.
It is no surprise to find them today with an incredibly diverse product range: pasta makers, roaster ovens, blenders, deep fryers, grills, electric knives – we haven't even scratched the surface of what they offer.
They also make coffee machines, which is why they are of interest to us. With such a rich and illustrious history, we were expecting big things of their BrewStation model when it arrived in the office. Let's see how it performed in our Hamilton Beach BrewStation review.
Out Of The Box
The first thing that you will notice when you first take a look at this coffee machine is what isn't included – namely a carafe. This makes it pretty much unique in the world of drip coffee makers. It is one less thing to check for breakages upon opening the box!
The lack of a carafe means that this is a standalone unit and there is no need for any additional items or accessories, other than the user manual. The only part that comes away from the unit is the water reservoir, which has a 12 cup capacity.
There is also no wire filter basket, which some other drip coffee makers do provide. To be honest, this is no great shame as I always find that paper filters are much more effective.
It measures 10.04 x 10.43 x 14.37 inches, which is pretty standard for a machine like this. It certainly isn't too imposing and won't take up too much kitchen counter real estate.
Hamilton Beach BrewStation Specs And Features
Okay, now on to what it can do. Let's start with the absence of a carafe. The coffee is dispensed using their dispenser – a small bar placed just where you would expect to see the carafe in the main body of the unit, just underneath the spout from which your coffee will be poured. You can fit almost any mug under there, up to a 7" travel mug – so you shouldn't find the size a problem at all.
One of the big benefits of the dispenser rather than a crate is that the coffee is warmed inside the machine, and keeps it fresh for longer without the risk that your coffee will become burned or scorched. There is a 'Keep Warm' button, which you can press when you want to prolong the time the coffee is heated inside the machine.
All of the main features are controlled by the stylish blue-backlit display clock. You are able to select one of four strength settings: bold, regular, 1-4 cups (for small batches) and iced coffee. This is easily negotiated using the 'Brew options' button located on the front of the machine, just below the clock display.
The machine will shut off automatically after an hour of inactivity, which will save energy and, therefore, money. This is pretty standard for a drip coffee maker, but still a good feature to be aware of.
There is also a handy little feature with regards to the cleaning. A helpful reminder will pop up on the display when it is time to give it all a clean, which means you will never forget. Cleaning is so important to ensure that you are always making fresh tasting coffee, so it's great to have these little prompts to make sure you actually get it done! If you're anything like me, it's the sort of thing you will put off until you're made to do something!
Using The Hamilton Beach BrewStation
So that's all the theory, how does it work in practice? Well, the best way to explain is to walk you through the process of making coffee with the Hamilton Beach BrewStation step by step. This will help you judge whether it will suit your needs.
First of all, you will need to make sure that the water tank is filled up to the required amount. As we mentioned above, the water tank is detachable with a capacity of up to 12 cups, so all you need to do is remove it from the side of the machine and fill it up with water – there are numbers on there to show you how many cups worth of water you are using. It is always best to have the freshest water possible when you make a batch, so it's a good idea to fill up right before you start making your drink.
Next up, load your filter into the coffee basket at the top of the unit. Paper filters will always give you the best results, and you may well have a favorite brand that will almost certainly be compatible with this machine.
Now it's time for the coffee – if possible grind your coffee right before you use it (again, it all comes back to freshness), but whether you are grinding yourself or using pre-ground coffee, try to use a medium grind for the best results in a drip coffee machine.
Obviously, getting the coffee right for this machine is the biggest influence over how your drink will taste, so our advice to you is to experiment – try different coffees to try and find your ultimate.
All you need to do from here is select which strength you would like (again, it is probably worth experimenting to discover your preferences) and then that's it – your coffee is on its way. It will take a few minutes for it to brew, but then you can push your cup up to the dispenser and watch that delicious coffee pour out.
That's all there is to it – very similar to any other drip coffee maker that you will have used, other than the way the coffee is poured.
There is the clock as well, which means you can set a time for your coffee to pour – you will just have to have the coffee, filter and water loaded. Use the buttons on the front of the machine to program in what time you would like it to start, and you can enter the kitchen first thing in the morning to the smell of freshly brewed coffee.
Who The BrewStation Will Suit
Every coffee machine has a different appeal, so if you're not sure whether the Hamilton Beach BrewStation is the right machine for you, allow us to suggest where we think this has it's greatest appeal:
First of all, to state the obvious, this machine is suited to anyone that prefers a drip/filter coffee. If you would prefer a cappuccino or latte, then this machine is not for you.
The way that it keeps the coffee warm means it would work really well in an office – people can come and pour themselves a coffee whenever they're ready as the coffee is kept warm and fresh for a long period of time.
Having said that – the timer function means that it would also work great for those people that love to wake up and have their coffee made for them. No waiting, no hassle – just straight into a cup and your day is started. To be honest, that's most people, isn't it?
FAQS
Is it easy to tell how much coffee is left?
Yes! On either side there are markings – all even numbers up to 12 to indicate how much coffee is left.
How easy is it to clean?
The internal carafe can be removed for cleaning, which makes it much easier. The best thing to do is to give it a good rinse and use a bristled brush on any stubborn bits. You can buy some specialized coffee machine cleaning products if you want to clean the inside workings of the machine, which is a good idea.
How long does it take to brew coffee?
Obviously this will depend on how much coffee you are making, and what settings you have it on, but if you are working at the maximum 12 cups it will take around 5 minutes to brew.
Verdict
As you may have already gathered over the course of this review – I am a big fan of this machine.
It helps that it produces my favorite type of coffee, of course, as I love a cup of strong black coffee. Most other drip coffee machines will get similar results though, so what separates this from the others is the fact it will keep the coffee genuinely hot and fresh for a long period of time. The way it dispenses is also pretty cool, and has definitely won me over!
If you are a fan of drip coffee machines, give this one a go – it makes great coffee that can greet you at the start of the day, and keep it fresh all the way to lunch!
We are sorry that this information was not useful for you!
Let us improve this post!
Tell us how we can improve.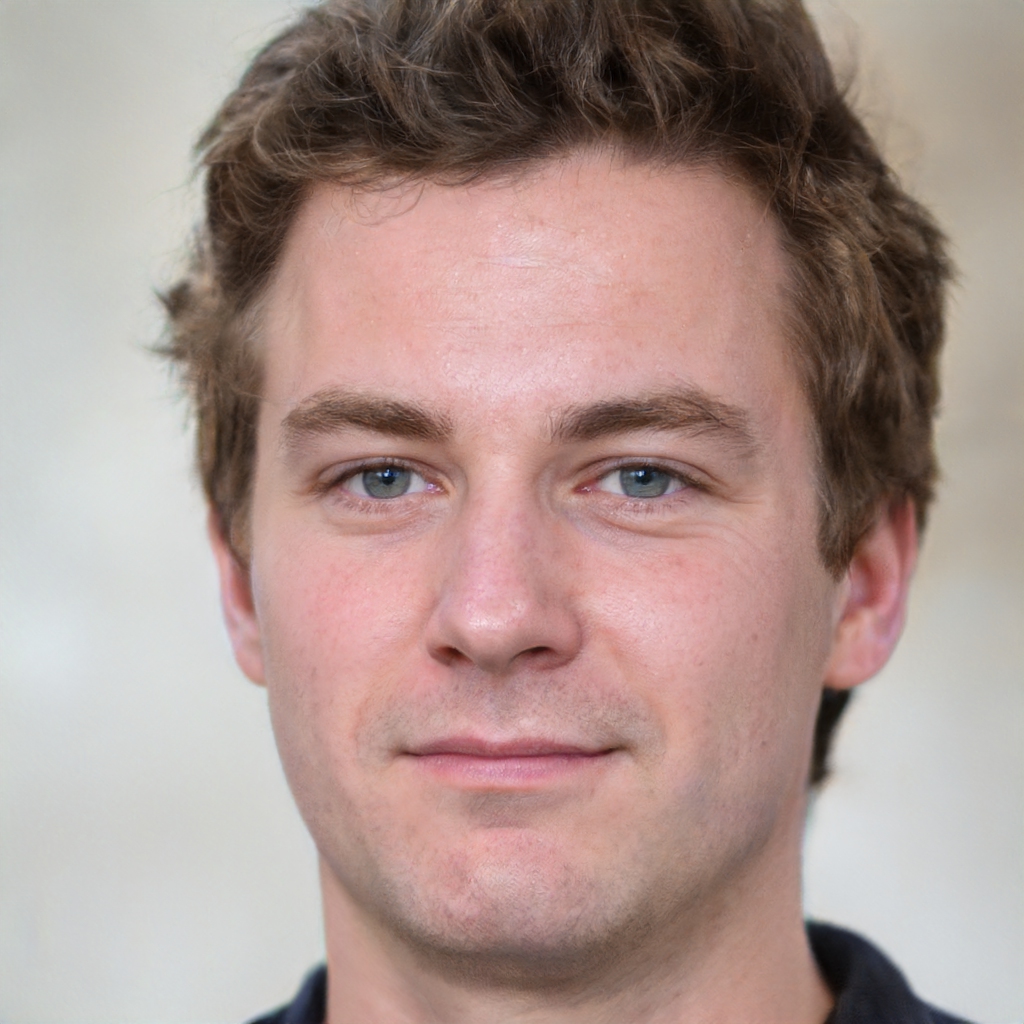 Alex is a self confessed coffee addict – but he takes his love of caffeine seriously in a completely responsible way. He loves trying new coffees and testing the latest machines and is not usually fan of one button pod machines. Alex is happiest when he is tinkering with settings and milk temperatures to create the perfect cup. When not obsessing over coffee, Alex is a keen musician and plays weddings and other social events (usually fuelled by… yes, you guessed it… coffee).