Best Pre Ground Coffee for an Exceptional French Press Brew
French press coffee is one of the best and easiest coffee you can make for yourself. The formula is simple: hot water, a good French press, and some nice coffee grounds. A french press is also commonly called a coffee plunger. 
In fact, there are no specific requirements to determine the best coffee for the French press. All you need is the right coffee for your taste buds. 
Our top picks for the best ground coffee for French press include:
Peet's Coffee Major Dickason Blend
Volcanica Coffee Ethiopia Yirgacheffe
Bulletproof Coffee Ground
Allegro Decaf Coffee Sumatra
Amazon Fresh Ground Coffee
Royal Kona 100% Kona Coffee
Intelligentsia El Gallo Organic Breakfast Blend
Bean Box Coffee
This article suggests eight delicious pre-ground coffees for you to brew with your French press. We also looked into why we picked these coffees and explained the taste notes and profiles to you.
How Do We Pick The Best Pre-Ground Coffee For This List?
The pre-ground coffees we choose in this list are picked based on price, region, aroma and taste, roasting, and additional features such as organic or decaffeinated. The list should be able to offer you all sorts of possible pre-ground coffee to experiment with and enjoy.
We selected these coffee grounds from many sources, taking into account the wide variation coffee can bring. We also believe that you may desire to experiment with all sorts of flavor and taste these magic beans can bring. These variations include:
Region
There are three main coffee-producing regions in the world: 
Southeast Asia
Central and South America
Africa and the Middle East
Each of these regions may differ in climate, planting, and processing, which means the coffee may taste different in many ways. 
As a result, we try to ensure we include coffees from all three regions in this list. This allows you to have a little 'world tour' of coffee just by drinking all the beans from our list. 
Aroma and Taste
Coffee may have many types of aromas and tastes, depending on regions, washed vs natural processing, and many more. Aroma refers to how the coffee smells, and taste is the sensation of flavor the coffee gives in your mouth. 
People may describe the coffee aroma as flowery, nutty, or smoky. For taste, people may commonly use terms such as acidic, sweet, sour, berry, and so on. In this list, we try to cover a wide range of aromas and tastes so that you can find your favorite.
Roasting
Coffee is made when you roast the beans on a roaster. Depending on how long you roast it, you produce a different flavor. Generally, the longer you roast, the darker the beans and the stronger and more intense the taste will be. 
Beans tend to be described as light, medium, or dark roast. Sipping some dark roasted coffee may give you the feel of a strong 'punch' in the face. Sipping a lightly roasted coffee would be nice, light, and comfortable to drink.
Another way to put this is you want a dark roast after lunch to beat the afternoon sleepiness, while you want a light roast coffee for a lazy Sunday morning. 
We also try to cover all roasting and coffee intensity in this list, so you can sample all three types and choose what you like. 
Single Origin vs. Blended
Similar to whisky, coffee can also come in single-origin and blended coffee. Single-origin coffee is not mixed, meaning you can sample the taste of its original place.
Blended coffee combines several single-origin coffees to make a new coffee taste. This list includes both single-origin and blended coffee for you to try. 
Organic
Some of us may swear by the rule of only putting organic food and drinks into our bodies. Some may also be curious to know if organic coffee tastes any different from the non-organic coffees we see. As a result, we also included organic coffees in the list for you to try out.
Decaffeinated
Here's the thing – some of us are not blessed with the body to process caffeine well. Some can be so sensitive to caffeine that all it takes is a single sip, and they stay up the whole night. For these people, decaf coffee may be an option. 
Aside from that, some may want to try for themselves if decaffeinated coffee tastes different from normal. There is a decaf coffee on the list for you to try out if you are keen to. 
Price
As much as we enjoy coffee, not all may have the budget to sip on expensive coffee, such as the Kopi Luwak, which costs $100 – $600 a pound (about 450 gm). Some may also want to delve into the coffee hobby and keep costs low. 
As a result, we recommend coffees from low, middle, and slightly higher prices so that you can enjoy your coffee without hurting your wallet. 
8 Best Pre-Ground Coffee For French Press
Peet's Coffee Major Dickason Blend
Why We Like This: It is dark, strong, and intense. If you love dark roasted coffee, you will love the Major Dickason Blend. Add some milk and cream to bring out some chocolate notes.  
Founded by Alfred Peet in Berkeley, California in the 1960s, Peet's is popular for its European-style roast blends. Of these roast blends, Major Dickason is their all-time best seller. The namesake refers to one of the earlier patrons of the Peet's.
The best thing about Peet's is that they roast and ship orders on the same day, meaning you will get the freshest coffee when they arrive. This may be very important as ground coffee is more sensitive and less storable.
When brewed, Major Dickason produces a rich, warming cup of coffee with an earthy taste and spice hint. The blend also comes with a strong, intense flavor that dark roast fans will enjoy.
Major Dickason is best enjoyed black for its original taste. However, you can also add milk and cream to it, which may bring stronger chocolate notes.
Bulletproof Coffee Ground
Why We Like This: It is a medium blend, meaning you will get a balance of fresh flavors, notes, and slight bitterness from the coffee. It is also organic and has low acidity. It also has a smooth texture, meaning it will be easy to sip this coffee.
Bulletproof coffee started when Dave Asprey was hiking in Tibet and saw the potential of combining coffee with organic, grass-fed butter. The company has since then expanded into offering many coffee products, including coffee grounds. 
Their original blend serves as a way to introduce you to their series of coffee blends. This medium-roasted blend gives off a sweet and smooth initial texture. You may notice notes such as hazelnut, chocolate, and plum as you sip them in. 
Feel free to add milk, brown sugar, or cream to soften the coffee and bring out the notes. It is also a good idea to enjoy the coffee black, with ice as well.
If you are very particular about organic food, then you will enjoy Bulletproof, as it is certified organic. It also has low acidity, which may be good news if your stomach cannot tolerate high-acidity coffee.
Allegro Decaf Coffee Sumatra
Why We Like This: It has a herbal, fruity, and earthy taste, which is the signature of Sumatran coffee. It is also decaffeinated using the Swiss Water process, meaning it retains most of its original flavor without the caffeine. 
You may be interested in our guide on the best Swiss water decaf coffee where we taste tasted a variety of coffee from different brands.
The Americas and Africa are not the only coffee-producing regions. South East Asia is a renowned powerhouse, particularly islands such as Java, Sumatra, and Sulawesi.
The island of Sumatra makes some of the world's highest-quality coffee, and you get to sample it through Allegro Decaf.
Sumatran coffee is recognized for its earthy, herbal, and fruity taste. You will get similar taste notes with the Allegro. The coffee is also medium roasted, which means you will get a balance of the unique flavors, and the slight bitterness coffee lovers have come to love. 
Although best enjoyed in black, some brown sugar or cream may help to bring out slight hints of caramel and chocolate flavor. 
Allegro Sumatra is a decaf coffee with over 99.9% caffeine removed through the Swiss Water process. It is one of the best caffeine removal techniques that help to avoid stripping away the oils and flavors from the beans. 
Allegro also claims that their coffee is non-GMO, which means you can be assured that none of the beans are genetically engineered. 
Amazon Fresh Ground Coffee
Why We Like This: One of the cheapest coffee on the list. Despite the price, it is surprisingly good and provides many people with a comfortable, familiar sip. Who says good coffee must be branded and expensive?
Great coffee does not have to come with fancy names and prices that give you sticker shock. In comes, the coffee we think is way underrated by many. Amazon's own Fresh Ground Coffee.
The beans for Amazon's coffee are sourced from Colombia and are 100% Arabica. It is also medium-roasted, so the coffee stays on the softer end. This means Amazon's fresh ground coffee is a perfect lazy morning coffee. 
As you sip the coffee, you may notice notes of citrus, nuts, and fruits. Many also see adding brown sugar and some chocolate powder to bring out its nutty flavor. 
This is the kind of coffee you can probably serve to many, and no one will complain about it. 
However, the best thing about this coffee is the price tag. It is, pound-for-dollar, one of the cheapest coffees you can get from this list. If budget is your concern, yet you want to drink good coffee, consider starting with this coffee instead.
Royal Kona 100% Kona Coffee
Why We Like This: Kona coffee is quite popular these days, and Royal Kona may be the best way to sample it. It is not a blend, but pure 100% Kona coffee, meaning you get to sample it and decide whether you like it.
One of the more popular coffees these days is the Kona coffee. Originating from Hawaii, it is only grown around Kona, making it a rare commodity. It may fetch a price of $45 to $60 a pound, which is tens of times more expensive than Colombian coffee.
If Kona coffee triggered your curiosity and you want to try it, start with the Royal Kona. This is because it is 100% Kona coffee. You may see cheaper Kona coffees out there, but they tend to blend, which means other coffees have been added. 
Kona coffee is known for its intense flavors, revealing notes such as chocolate, fruit, hazelnut, and caramel. The lighter the roast, the more intense these notes are. It is also a great low-acid coffee that will be mild on your stomach.
Royal Kona 100% Kona coffee is roasted in medium darkness. This means you get a balance of its signature notes and the medium body taste of coffee. The best of both worlds, really.
Intelligentsia El Gallo Organic Breakfast Blend
Why We Like This: This coffee is meant and roasted to be the perfect coffee for lazy Sunday mornings. Soft, smooth, and easy to drink, it also has a sweetness that may remind you of caramel, nougat, or honey.
If you have a sweet tooth and a liking for things such as caramel, creamy nougat, and chocolate, you will lose El Gallo. 
Intelligentsia was founded in 1995 in Chicago by Doug Zell and Emily Mange when they discovered that they could not get good coffee in the city. One of the best-selling blends is the El Gallo.
As the name says, it is meant to be smooth and easy to sip coffee in the mornings. As a result, the coffee is lightly roasted to allow more flavors to come through and make the coffee less intense. 
You may notice some sweetness as you sip your coffee, making you relate it to things such as caramel, chocolate, creamy nougat, or honey. Some drinkers also may think the El Gallo has a fruity taste.
Enjoy the El Gallo on its own, or add some sugar, cream, or milk to further soften the coffee and bring out more of its unique flavors.
Bean Box Coffee
Why We Like This: It solves the problem of having to sample coffee by buying large packets. Get multiple small bags of coffee in a box, sample them, and if you like any, get a larger packet of it instead.
We understand. Sometimes, there are just too many coffee varieties, blends, and roasts to try. You simply do not know how to start. You also do not want to commit to buying larger packets of coffee only to find the taste not enjoyable. 
Well, how about ordering batches of different coffees in small packets? In comes the Bean Box Coffee.
You may imagine the Bean Box coffee as something similar to a Dollar Shave Club. You can order a set or arrange a monthly coffee subscription with them. Every month, you will receive a package that contains all sorts of coffee from all over the world. 
Each box will come with these coffees, as well as the description and the brands that make these coffees. There may be some coffee trivia and other goodies as well.
Suppose as you sample them, you find one particularly enjoyable to drink. In this case, you can then go ahead and order a larger pack for your daily coffee needs.
With Bean Box Coffee, you also avoid keeping track of your coffee experiment, as you will get coffees of multiple roast levels, origins, and regions. You may also get decaf or organic coffee in your monthly subscription packages.
Volcanica Coffee Ethiopia Yirgacheffe
Why We Like This: Ethiopian coffee may be expensive, but known for its unique floral, fruity tones. Volanica's Yirgacheffe uses beans from wild coffee trees, meaning you can sample the most original Ethiopian coffee.  
Ethiopia is an arid region in the northeast of Africa. It is known for producing some of the best quality coffees in the world. Ethiopian coffee is known for its floral flavors and bright acidity, with berry and fruity tones. 
What makes Volcanica's Ethiopia Yirgacheffe is that the bulk of the beans is actually harvested from wild coffee trees. These wild coffee trees have been growing wild for so long that they have intermixed with each other, resulting in 'heirloom' varieties that are simply not given a unique name. 
This means Ethiopian coffee is unique and may not be reproduced well elsewhere. As a result, Ethiopian coffee can also be rather expensive. 
When brewed, Volcanica's Yirgacheffe produces a creamier, lighter taste owing to its light roasting.
As a result, you may taste many more flavors out of the coffee, with notes such as lemon, blueberry, and blackberry rather common. Its light, floral flavor makes it a good candidate for iced coffee.
Final Thoughts
With our top choices above, you will get a great cup of coffee from your French press which is rich in aroma and flavor.
These options are all of the highest quality and taste delicious as well. With so many great brands available, you can be assured that there will always be something good for you to try!
We are sorry that this information was not useful for you!
Let us improve this post!
Tell us how we can improve.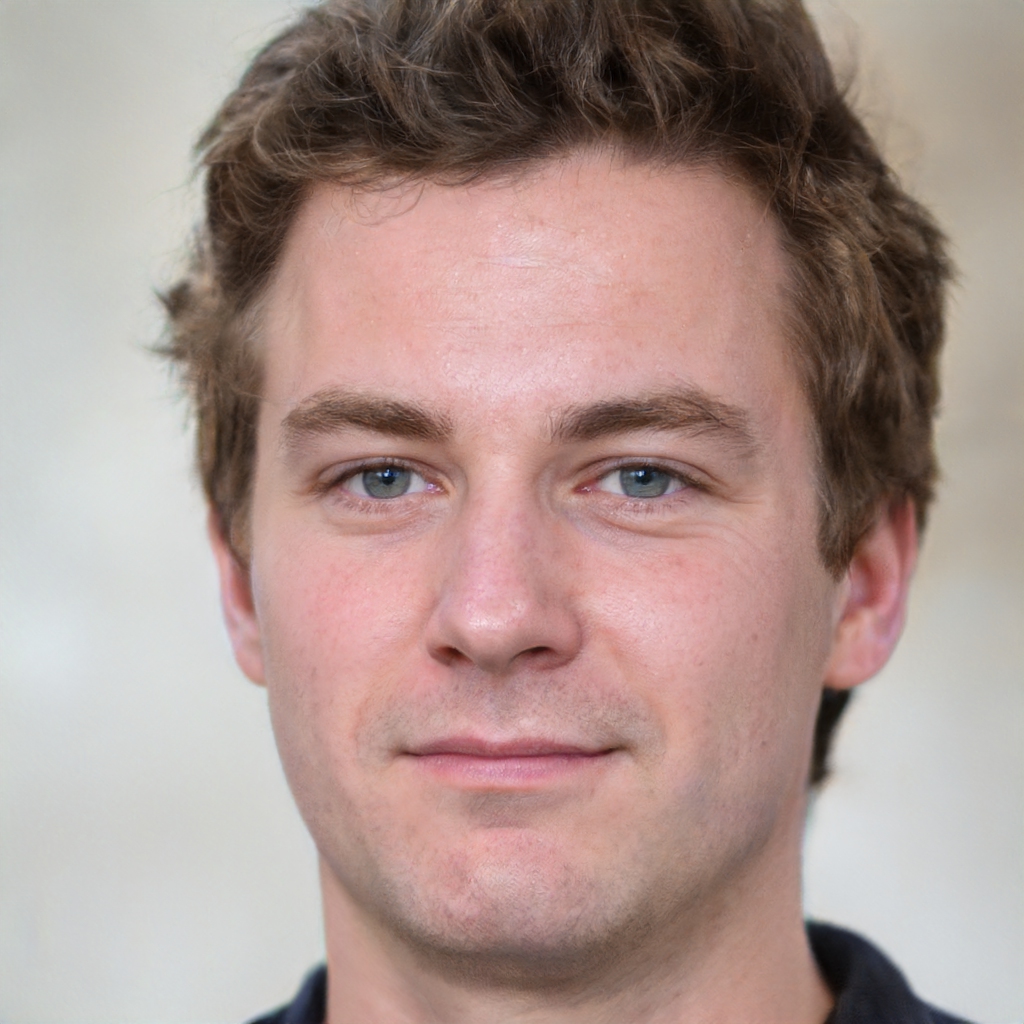 Alex is a self confessed coffee addict – but he takes his love of caffeine seriously in a completely responsible way. He loves trying new coffees and testing the latest machines and is not usually fan of one button pod machines. Alex is happiest when he is tinkering with settings and milk temperatures to create the perfect cup. When not obsessing over coffee, Alex is a keen musician and plays weddings and other social events (usually fuelled by… yes, you guessed it… coffee).