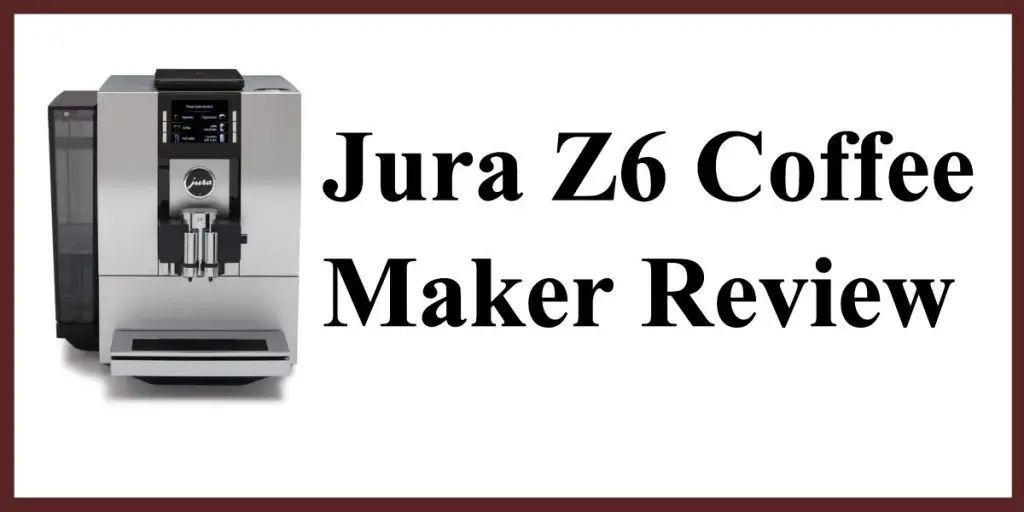 There's no getting around it – a bean to cup coffee machine is serious business. These are machines that are for people that care deeply about their coffee and are willing to pay good money to get the freshest possible drinks, all in the comfort of their own home.
At the risk of repeating myself from other reviews, freshness is so important when it comes to coffee – so much effort is put into getting the freshest beans, and then keeping them as fresh as possible once they have been ground, on the way to the shelves, and then once they have been opened.
That's the beauty of a bean to cup machine – the freshness is trapped in until right before your drink is being prepared.
Jura knows this, and that is why they have been focusing more and more on their coffee machines since they made the first ever fully automatic espresso machine with an integrated grinder in 1986 and today we will be bringing you our Jura Z6 review to see if they still live up to their reputation.
The Jura Z6 is one of the latest in a very long line of coffee machines that they have made since then, and today we will be discovering whether it lives up to the reputation of these Swiss giants.
Jura Z6 First Impressions
I'll be completely honest here – my first impression of the Jura Z6 was that it is big. Not unreasonably big, but certainly larger than a lot of its competition, and the sort of size that you may have to double-check that you can actually fit it on your kitchen counter.
Big doesn't mean ugly though. This has a clean, crisp, and classic style to it. The design team at Jura hasn't worried about intricate designs or detailing, they have produced a stylish, simple machine that looks great, but it is a bit deeper than that.
It gives off the aura of a machine that is going to get the job done. The aluminum finish, the chrome dispensers, the LCD user interface – they all work to give you confidence in this machine. There is an understated steeliness to the whole thing, and efficiency and reliability to the entire look, which is actually endorsed by its size and apparent heft.
The Jura Z6 is a coffee machine that gives the first impression of a kitchen appliance that you can trust. This won't let you down, it is built to last and will perform its job with ruthless efficiency.
Jura Z6 Machine Specs
So what specific jobs will it be performing and how? Well, first let's put a few figures against the size that we were referring to above. It measures 12.6 x 17.72 x 14.76 inches – as we said, it's pretty big.
It's the height that is particularly unusual – you don't normally find domestic machines to be this tall, so this might need to be something you consider when you look at this one.
It also weighs 25.4 pounds, which is again much heavier than most other domestic machines.
A number of fantastic features
If you're looking for a high-quality automatic coffee machine, the Jura Z6 is a great option.
This machine has many amazing features that set it apart from other models on the market, including an intuitive touchscreen display and an integrated automatic milk frother.
It's also extremely easy to operate, making it perfect for busy households. Plus, the sleek design will add a touch of sophistication to any kitchen.
So if you're in the market for a new coffee maker, be sure to check out the Jura Z6 features explained below in more detail and be amazed at the quality espresso it produces!
Professional Aroma Grinder
Now let's talk features: we should probably begin with the grinder, considering how I spent most of the introduction to this piece extolling the virtues of inbuilt grinders!
Jura has developed the Professional Aroma Grinder – a geometrically curved grinder that, according to them, produces 12.2% more aroma than conventional grinders.
I'll be honest here, I haven't traveled too far down the rabbit hole that would lead me to fully understand how they arrived at the figure of 12.2%, but what this does tell us is how seriously they take the grinding process.
If you are going to invest in a bean-to-cup coffee machine, then this level of detail should be reassuring.
Pulse Extraction Process
Now, we can't do a review of the Z6 without focusing on the brewing process. They have developed a revolutionary way to brew coffee – Pulse Extraction Process (P.E.P.®).
This is designed to extract the coffee in the most efficient and effective way, obtaining as much of the aroma from the beans as possible.
They do this by forcing the water through the coffee at short, precise intervals – the idea is that this gives consistent coffee and a more balanced flavor, and it seems to have been backed up by blind taste tests by experts.
We'll have to see if it passes our rigorous test in the next section.
Touch Screen
The 3.5 inch TFT (thin-film-transistor) display is both attractive and clear.
The clever thing is, though, that the screen will start to learn which drinks you prefer and move them up the order so that you won't need to keep searching for your preferred drink.
Okay, so this isn't the most sophisticated artificial intelligence around today, but it is a welcome addition to a coffee machine to make those bleary-eyed mornings that little bit easier.
Tons of drink options
This is particularly helpful because you have the option of many different drinks with the Z6: ristretto, espresso, coffee, cappuccino, caffè latte, caffè barista, lungo barista, espresso doppio, macchiato, latte macchiato, flat white, a portion of milk foam, a portion of milk, a pot of coffee, hot water, hot water for green tea, hot water for black tea.
As you can see from that extensive list, they even take time to get the exact temperature for making different types of tea. You can also see now why it might be helpful for the machine to recognize which drink is your favorite!
Automatic Milk Frother
One of the other main, time and stress saving, features is the milk frother. It is all completely automatic.
Once you have selected your drink, the machine will be able to switch between the milk and the milk foam, and it will already have determined how much of each it requires.
Intelligent Water System
We should quickly mention the main ingredient in most coffee drinks – water. Of course, Jura has a patented solution here – the Intelligent Water System (I.W.S.®).
They are targeting the calcium deposits that happen when water is heated by using a CLARIS plus filter cartridge – this helps to protect the machine from the calcium, thus prolonging its lifespan.
Smart! Control via your phone
Finally – it is WiFi enabled and is compatible with Jura's app, the Jura Operating Experience (J.O.E.®).
What this means is that you can prepare your coffee simply by pressing a button on your phone. It will also tell you when you need to change your filter, or when you are low on water or beans.
This is the future of domestic coffee making.
Using The Jura Z6 Espresso Machine
The whole point of a coffee machine like this is that it is easy to make barista-style coffees at home. However it looks, and whatever it can do, it basically all comes down to how easy it is to use, and how good the coffee is. Let's take a look.
The best way to articulate how easy, or difficult, this machine is to use is to walk you through the process step by step. So here we go:
First of all, you will need to check that the three main ingredients are loaded – the water, the coffee beans, and the milk. The water tank is on the side of the machine, and you can clearly see how full it is.
The bean compartment is on the top of the machine, which is again transparent, so you will easily be able to see if it needs topping up – and just in case that sounds too difficult, you will also get a warning if you are running low so that the grinder doesn't run on empty.
If you are using milk, you can top up the movable milk container on the opposite side of the water tank. We would recommend, obviously, only adding as much milk as you will need, so that you don't leave milk standing in there to go off.
Next, place your cup underneath the dispenser. You will have noticed that there are two spouts – you have the option of making two of the shorter drinks at once (espresso, ristretto, caffè barista, etc). These options are clearly shown on the menu of the small screen on the front of the machine.
Now the fun bit – select your drink from the menu. We listed all of the various options above, and to be honest, deciding which drink to go for might just be the most difficult part of the entire process.
Once you have found your drink, press the button and it will all kick into life. The beans will drop into the grinder and will be ground to the optimum size for the drink that you are making.
The Thermoblock technology means that the machine takes about 10 seconds to heat up to the required temperature to make a milk drink, which is pretty fast.
Note, though, that you will need to wait this long for each drink you make, so if you are making quite a few it may be a bit time consuming.
Now, because everything is automated from here, that is the end of the process. I wanted to explain each section in detail, you could summarize it by saying – load machine, position cup, press button.
If you have downloaded the app, you don't even have to be next to the machine in order to operate it! You can select whichever drink you like from your phone (or even watch). Just remember to have left your cup in position! That's a mistake you only make once…
They claim that they have carefully created a machine that produces barista quality coffees – now that is a bold claim, considering the level of skill and training required to be a barista. What I will say, though, is that the Jura Z6 makes really good coffee.
You have the option of customizing the amount of milk or water in your drinks, and even the grain size of the coffee. You have no excuse to not make your favorite coffee.
Common Questions About The Jura Z6
How much water can the Jura Z6 hold?
The water tank has a capacity of 2.4L, which is more than big enough for domestic use – just as you would expect from a machine of this size.
How much coffee can the Jura Z6 hold?
In total, it can hold 280g of coffee. For context, an espresso will use about 9 grams per shot, so you will not have to refill the coffee container very often. The lid is airtight, so it will keep your beans as fresh as possible before you use them.
How long is the cable?
It is 1.1m when fully extended – a decent enough length for a modern kitchen.
How often do you need to change the filter?
It is recommended that you replace the filter after 50 liters of water has been passed through it, or every two months. It is easy to forget, but it is really important that the water is of the highest quality if you are trying to make the best possible coffee.
Verdict
Before I get on to my verdict on the Jura Z6, we should initially address the cost. This is an expensive coffee machine, and as such, will not be for everyone. The idea of paying thousands of dollars will make some of the most passionate coffee lovers wince, and as such, the market for a machine like this is somewhat limited.
Having said that, if you are looking for a bean-to-cup coffee machine that can make a wide range of drinks at the touch of a button (even one on your phone), then this could be the machine for you.
The simplicity of use is brilliant, but the true benefit is in the quality of the coffee that it makes. The argument about whether a machine can ever create coffees that are as nice as barista-made coffees will rage on, but that should not detract from the fact that the drinks that the Jura Z6 produce are beautifully crafted, and certainly delicious.
If you don't have the time to perfect the art of foaming your milk, you just want truly great coffee made for you at the touch of a button (and you can have the money to spend) then I really can't fault the Jura Z6.
We are sorry that this information was not useful for you!
Let us improve this post!
Tell us how we can improve.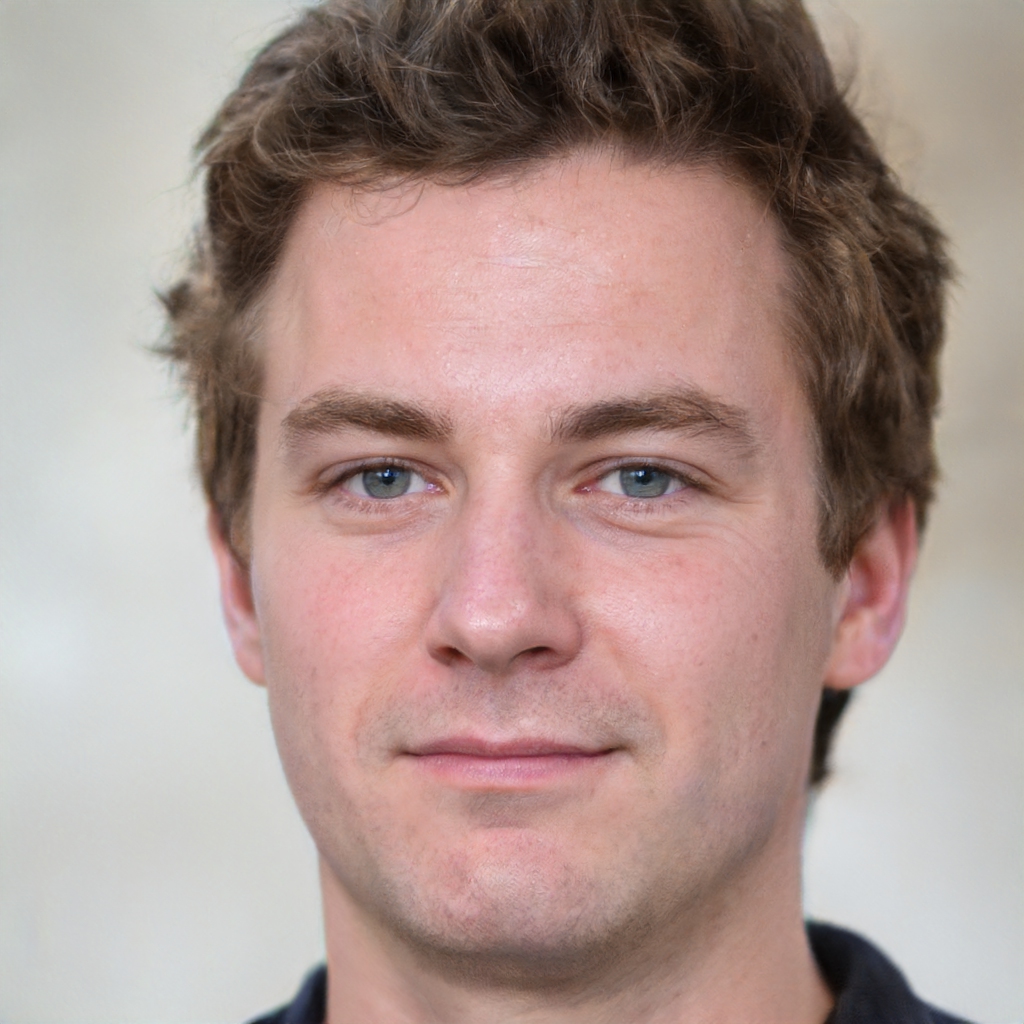 Alex is a self confessed coffee addict – but he takes his love of caffeine seriously in a completely responsible way. He loves trying new coffees and testing the latest machines and is not usually fan of one button pod machines. Alex is happiest when he is tinkering with settings and milk temperatures to create the perfect cup. When not obsessing over coffee, Alex is a keen musician and plays weddings and other social events (usually fuelled by… yes, you guessed it… coffee).