Raising The Bar On Coffee Quality: Sea Island Coffee Review
Sea Island Coffee is a UK-based coffee trader and roastery. It initially only traded coffee but entered the roasting business in 2007.
They currently offer roasts from exotic locations worldwide, focusing on high-altitude, tropical island coffees such as Jamaica and the Canary Islands.
In this Sea Island Coffee review we look at what makes them unique and also review some of their most popular roasts for you to try out.
About Sea Island Coffee
Sea Island Coffee is based in London, UK. They offer coffee roasts from exotic locations around the world. These include the Jamaican Blue Mountain, Panama Geisha, and Kopi Luwak.
Sea Island Coffee was initially a coffee trading house. This means they import and sell green coffee beans to roasters, turning them into coffee roasts.
However, during the third coffee wave in the 2000s, Sea Island Coffee decided that they could leverage the connections and knowledge they had and offer roasted coffee instead. As a result, they also started offering coffee roasts from 2007 onwards.
Unlike mass-market roasters, Sea Island Coffee focuses much more on quality. It tries to offer gourmet roasts from exotic locations around the world. These include Jamaica, the Canary Islands, St Helena, and many more.
What Makes Sea Island Coffee Special
Sea Island Coffee approaches coffee with a focus on quality and sustainability. It offers the most high-quality gourmet roasts people want.
At the same time, it sources its coffee ethically, using methods such as contract pricing and working with organic and fair-trade certified growers.
Sea Island Coffee easily belongs to the high-end coffee roaster range, different from your mass-market roasters and backyard coffee roasters.
This is because they have these characteristics:
High-Quality Gourmet Roasts
Sea Island Coffee only offers extremely high-quality coffee roasts.
The beans Sea Island Coffee sells are sourced from the highlands of tropical islands, where most of the world's best coffees are found. These locations include Jamaica, Hawaii, St. Helena, Bali, and more.
These beans are also grown to a high standard. These beans are certified organic and also come with a wide array of other certifications. These roasts are roasted to a medium level to develop character, keeping the original flavors intact.
These beans are then packed into special bags with extra strong oxygen barriers to keep the beans fresh. A one-way Carbon Dioxide valve also allows the beans to breathe.
Ethical Sourcing
One of the things about the coffee market today is pricing. In many situations, traders pay the growers little, as coffee prices fluctuate considerably.
This makes growers run the risk of losing money. As a result, growers sometimes take shortcuts, such as pesticides, or pay low wages to survive.
Sea Island Coffee ensures this does not happen within its supply chain. Instead of paying its growers market price, it does Contract Pricing.
Sea Island Coffee agrees on a set pricing with the grower. It pays the price, regardless of the price fluctuation for coffee in the market. This gives the farmers a more predictable number to work with, which allows them to pay their workers better.
Certified Growers
Since Sea Island Coffee pays good money for its coffee, it also ensures it works with certified growers. These growers usually have a wide array of certifications to produce high-quality beans while caring for the workers and the environment.
Organic: Most farmers and co-operatives working with Sea Island Coffee are certified organic. This means they grow coffee using natural, sustainable methods that do little harm to the environment.
Fair Trade: Fair Trade is a certification that focuses on ensuring farmers are paid fair pricing for their products and for growers to improve the working conditions of their workers and farms.
Best Sea Island Coffee Roasts
Try these roasts for an extraordinary journey for your palate.
Blue Barron Estate, Jamaican Blue Mountain
The Jamaican Blue Mountain Coffee is considered one of the best in the world, and the ones offered by Sea Island are no exception. In fact, all Jamaica Blue Mountain beans from Sea Island Coffee are 100% Grade 1.
These means also pass screen 17/18 and are certified as export quality by The Coffee Industry Board of Jamaica.
You get a fruity, berry coffee with a floral undertone. It is a great coffee that should always provide you with hearty sips.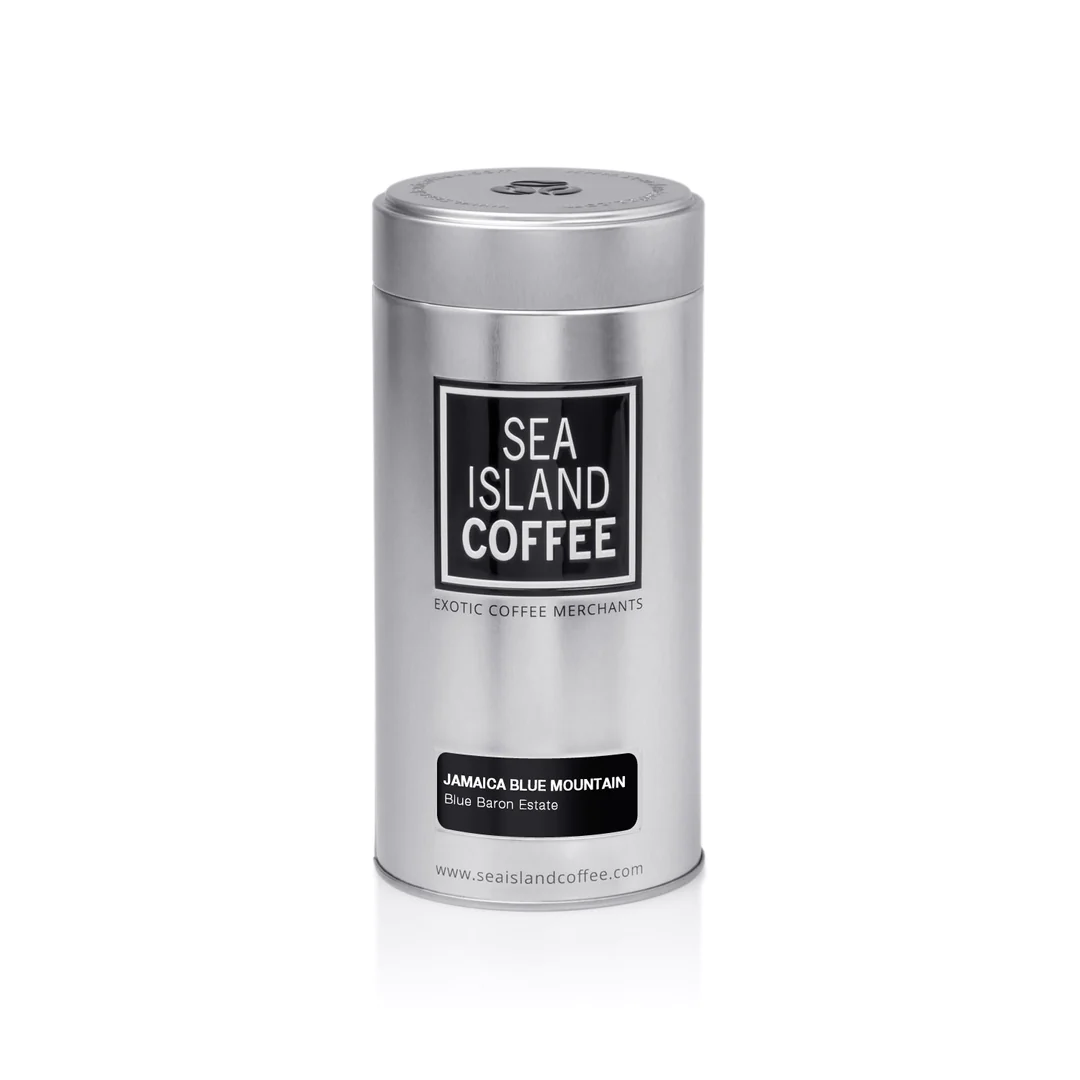 ---
Hacienda La Esmeralda – Private Collection Geisha
Geisha coffee is a unique type of coffee; some places are known to grow them very well. The Hacienda La Esmeralda They grew them so well their harvests regularly break auction records.
Sea Island Coffee brings you their amazing Geisha coffee beans as a private collection. These beans are roasted to a medium level to ensure good flavor. The coffee has high acidity and citrus notes.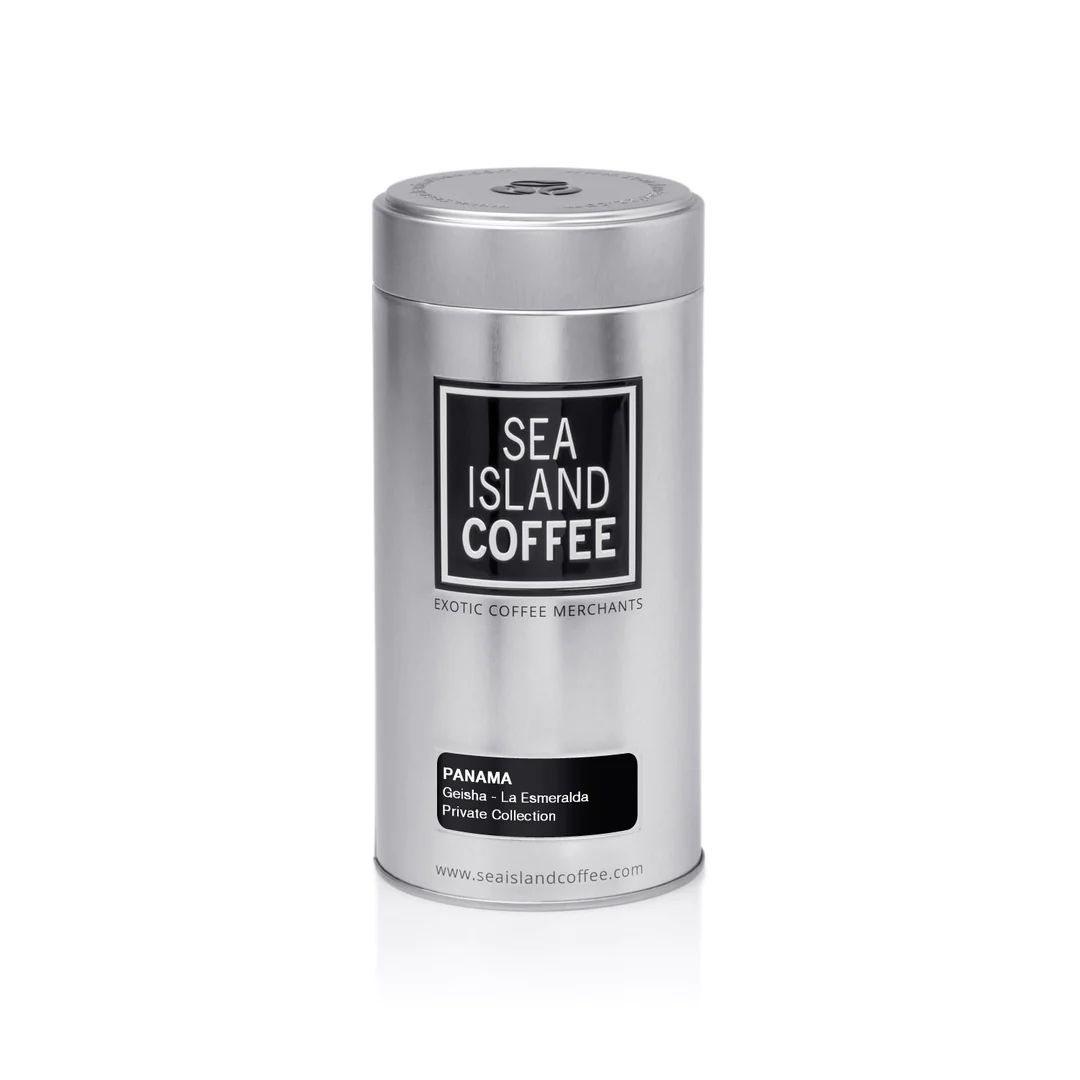 ---
St Helena is one of the most isolated islands in the world, but it does not prevent them from producing some of the best coffees around. Even Napoleon Bonaparte, once exiled to this island, agrees.
The Wranghams Estate is known for producing the best coffees in St Helena, which makes Sea Island Coffee work with them.
The Wranghams coffee beans are roasted to a medium level for some intensity but retain their natural flavor. Enjoy the flavors of citrus, honey, berry, and stone fruits as you sip them.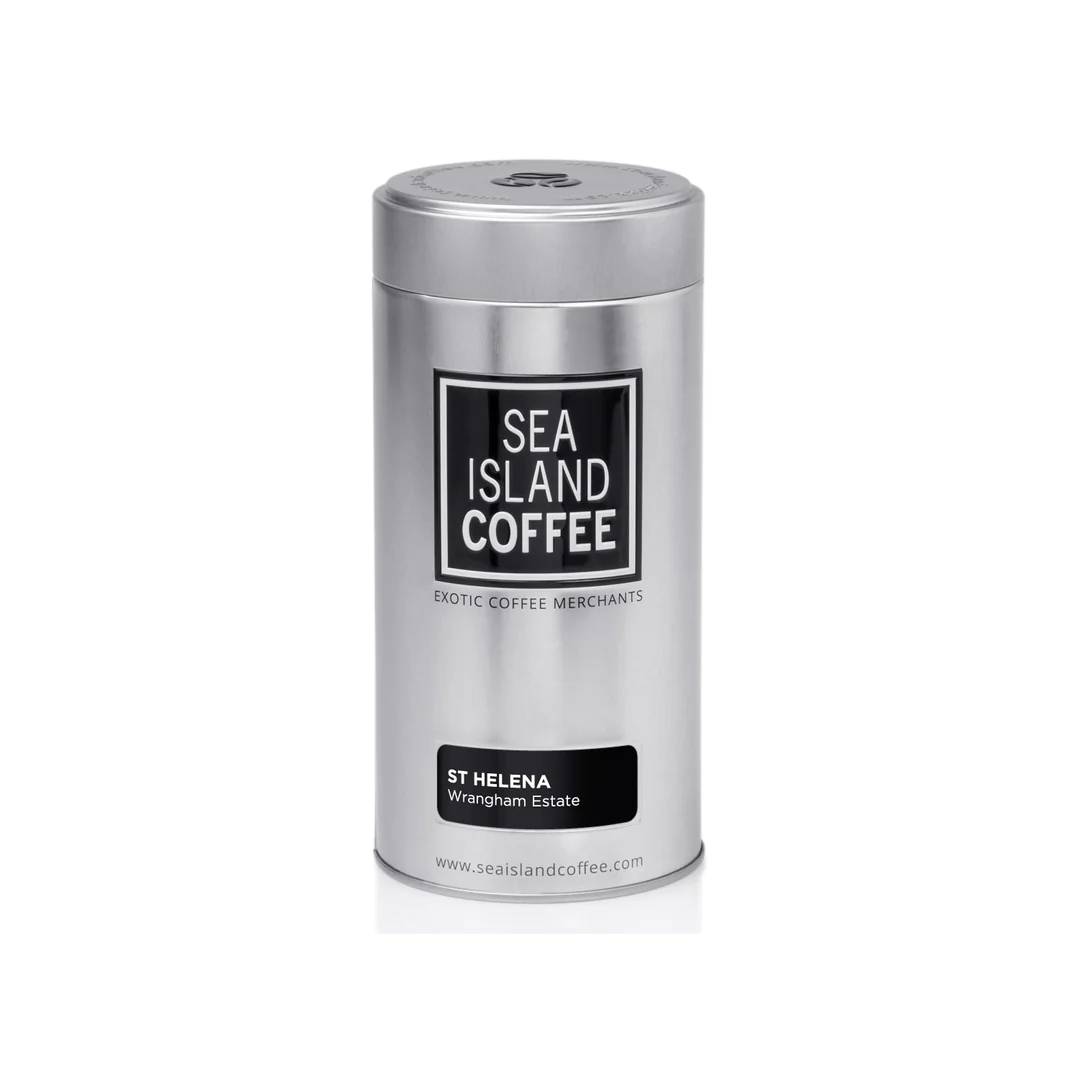 ---
Final Thoughts
Sea Island Coffee is a unique coffee roastery that stands out in the market due to its focus on tropical island coffees. The company's high standards in sourcing and roasting its beans have resulted in an exceptional range of medium-roasted blends from exotic locations worldwide.
With their commitment to quality, it's no surprise that Sea Island Coffee has earned a reputation as one of the best coffee roasters. 
If you're a coffee lover looking to expand your palate with some exceptional and exotic blends, we highly recommend giving Sea Island Coffee a try.
We are sorry that this information was not useful for you!
Let us improve this post!
Tell us how we can improve.