Sneak Energy Review: The Ultimate Fruity Caffeine Fix?
Aside from coffee, energy drinks are also one of the more popular ways to drink caffeine. Aside from the big brands such as Red Bull or Monster, there is a cool brand called Sneak. 
From the packaging and marketing, Sneak does look like an exciting brand, offering all sorts of drinks, flavors, and merchandise. However, how good is Sneak? What about the caffeine levels?
Sneak is a popular energy drink and lifestyle brand and offers drinks and beverages in many flavors, all within safe caffeine limits. The caffeine also does not seem to cause jitteriness, which helps in fine-motor tasks such as gaming.
Just want to quickly order and get your boost of energy?
Get Sneak directly from the official online store.
In this Sneak energy review, we look into Sneak and its line of drinks and beverages. We also explore the caffeine content inside the drink and how it compares with other drinks and coffee. We also explain if the drink is safe and how you can enjoy decaf versions of Sneak.
What Is Sneak?
Sneak is a brand focusing on powdered energy drinks. It was founded in 2019 and is really popular because of the clean energy the drinks provide.
Sneak's energy formula contains caffeine, artificial sweetener, and vitamins. It also has supplements for improving mental focus and muscle endurance.
Sneak Energy is a lifestyle brand launched in 2019. Unlike common energy drinks like Red Bull or Monster, Sneak's energy drinks are in flavored, powdered form and come in a sachet or large tub.
Mix one sachet or one scoop of powder from the tub with water, shake to dissolve, and drink to make your Sneak drink. It comes in multiple flavors and is sugar-free. Sneak uses Sucralose as an artificial sweetener.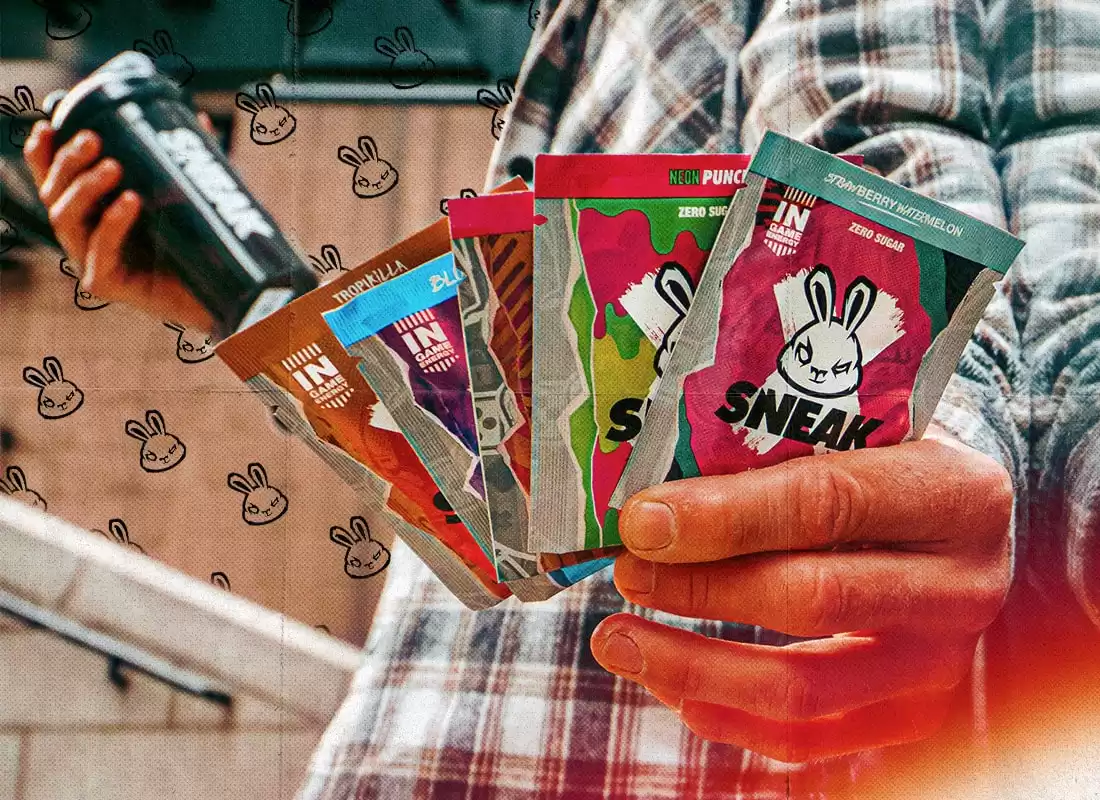 Sneak's drinks come in many different flavors. Among these are Blue Raspberry, Cherry Bomb, Strawberry Watermelon, and other flavors. The flavors are made with natural ingredients and do not have any colors or flavors that are artificial.
Aside from the flavors, Sneak Energy drinks also contain a slew of ingredients to perk you up. These include caffeine, taurine, and vitamins such as B6 and B12. This is also in line with popular energy drinks.
Sneak Energy also produces a line of products called 'Focus' to help improve concentration and mental alertness. These products are often meant for gamers or those who intend to study for long hours. 
A pre-workout supplement called Pump also supports muscle endurance and strength during exercise. Aside from the drinks, Sneak also carries lifestyle products such as hoodies, merchandise, and more. 
Sneak markets itself by actively sponsoring professional gaming teams and many eSports events. This helps Sneak to gain popularity with gamers and youths today.
What Flavor Does Sneak Offer?
Sneak Energy has a wide range of tastes compared to other brands, such as Red Bull or Monster. The flavors include Blue Raspberry, Cherry Bomb, and Strawberry Watermelon. Some best sellers include Electric Mando, Sour Apple, and Blue Raspberry.
In many cases, most energy drinks come with a single taste or only a small range of flavors. You can get bored with it after a while.
However, this is not an issue with Sneak, as their powdered drinks come in so many flavors you may struggle to decide which one you want. At the time of writing, Sneak offers 13 flavors.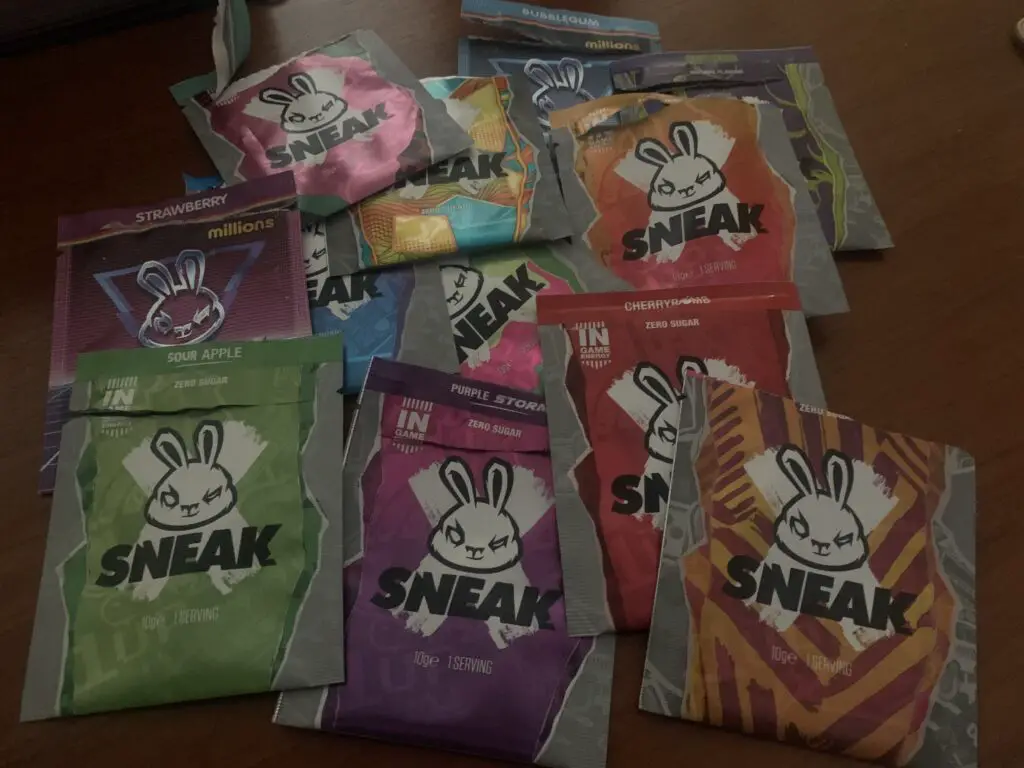 Blue Raspberry
Bubblegum Millions
Cherry Bomb
Electric Mango
Grape Crush
Neon Punch
Rhubarb & Custard
Raspberry Lemonade
Purple Storm
Tropikilla
Strawberry Watermelon
Sour Apple
Strawberry Millions
This should take you a while to try and sample. Sneak also does not rule out introducing more flavors in the future to keep the lineup fresh and interesting to its customers. 
Online reviews show Blue Raspberry, Electric Mango, and Sour Apple are the best-selling flavors. However, give other flavors a chance and try them out too. You may just like these drinks more than the regular best-sellers.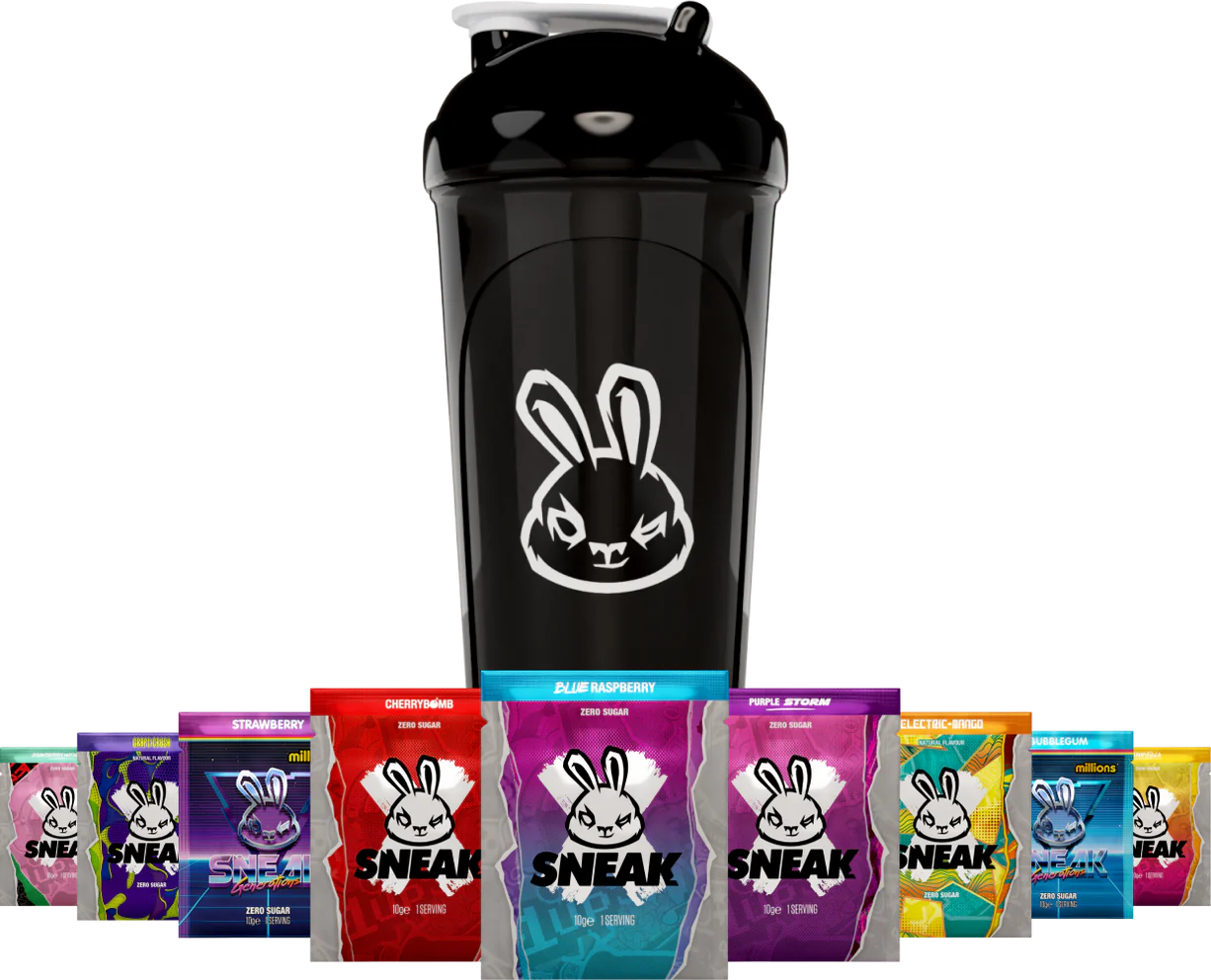 Sneak Energy Starter Pack
Mix & match with a choice of 13 unique flavors to create your own starter pack and then choose an official Sneak shaker to complete your set.
Pros:
Zero Sugar

150 Mg Caffeine

No Crash

13 Flavors

No Artificial Colours or Flavors
Check Price On Sneak
How Much Caffeine Is In Sneak Energy?
A serving of Sneak Energy drink loads you with about 150 milligrams of caffeine. That equals about two cups of coffee and should help to perk you up. The caffeine content is also safe, within the recommended daily intake for healthy adults of no more than 400 mg daily.
No self-respecting energy drinks will call their drinks' energy giving' without loading in some caffeine. The same is for Sneak Energy too. 
For every serving of Sneak Energy drink, you should be able to pop in around 150 milligrams of caffeine into your body. This is about an equal amount of caffeine as two cups of coffee or a double shot of espresso at Starbucks. 
150 mg of caffeine is not dangerous but large enough to make you feel the effect. In most cases, you should notice the following:
More rapid heartbeat
Desire to be active
Anxiety
Alertness
You should notice the effect kicking in within 15 minutes. The peak effect may be reached after an hour and remain for several hours. The caffeine will stay in your bloodstream and clear out after 10 hours. 
One good thing is that a serving of Sneak Energy will not put you over the daily recommended limit by the United States Food and Drug Administration (US FDA). The recommendation for healthy adults is to take no more than 400 mg daily. 
In this case, you can budget 2 servings of Sneak Energy a day while having some to spare for occasional coffee, tea, or Coke.
Unsure which flavor to start with?
Get the Starter Pack to try 12 flavors with a branded shaker.
Does Sneak Have More Caffeine Than Red Bull?
A single serving of Sneak does deliver more caffeine than a regular Red Bull. A regular 260ml can of Red Bull contains 75 mg of caffeine. An equal serving of Sneak Energy loads you up with 130 mg of caffeine. 
When it comes to energy drinks, people generally immediately think of Red Bull. This means if we compare Sneak's caffeine content with it, it is the Red Bull.
A regular 260ml can of Red Bull contains 75 milligrams of caffeine. We have to draw the figure from a health website, as Red Bull does not indicate caffeine content on its official website.
A regular serving of Sneak is 300ml, with 150 milligrams of caffeine inside. We perform some calculations to even out the serving volume. In this case, a 260ml serving of Sneak will give you 130 mg of caffeine. 
This means Sneak Energy packs much more caffeine than Red Bull, almost double, in fact. This may mean you get more bang from your Sneak Energy drink than Red Bull since you will be ingesting more caffeine in a shorter time. 
However, if you prefer a more steady, slow rush of energy, Red Bull may be a better idea. You need to spend more time drinking two servings of the drink, which means caffeine will enter your system slower.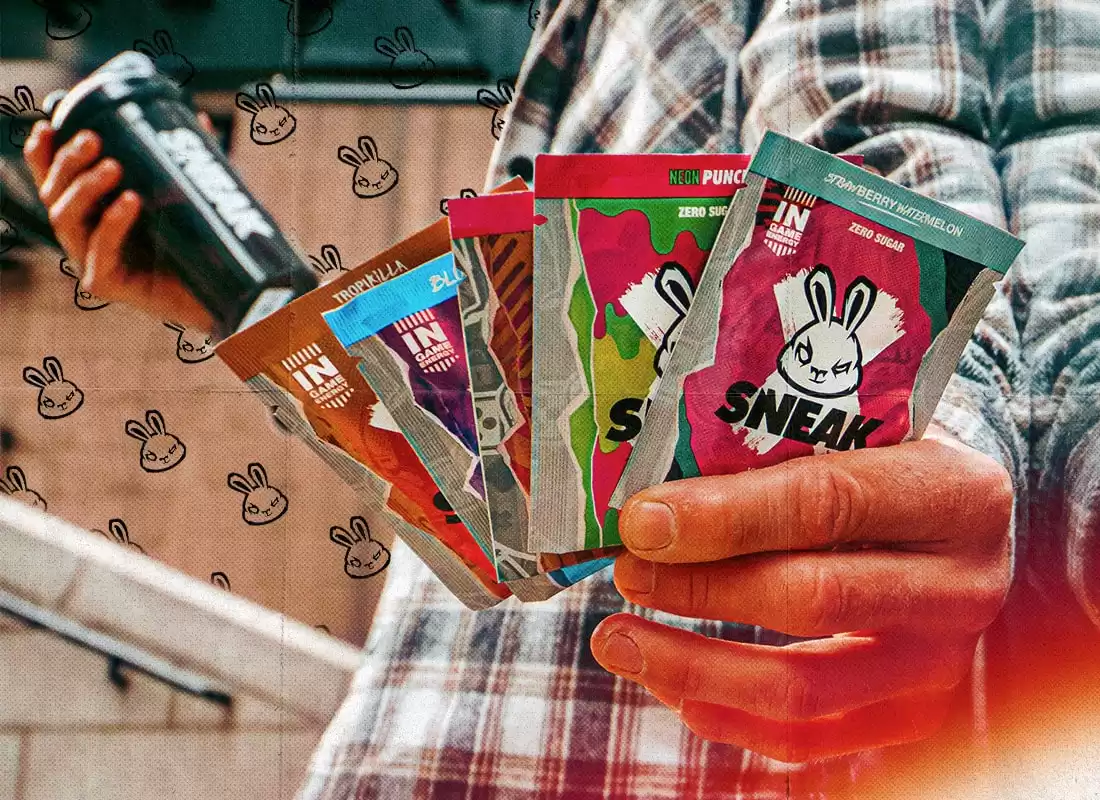 Does Sneak Have More Caffeine Than Espresso?
A single serving of Sneak contains more caffeine than espresso. A serving of Sneak contains 150 milligrams of caffeine. A single espresso (30ml) shot at Starbucks contains around 75mg of caffeine. Espresso contains more caffeine per volume than Sneak.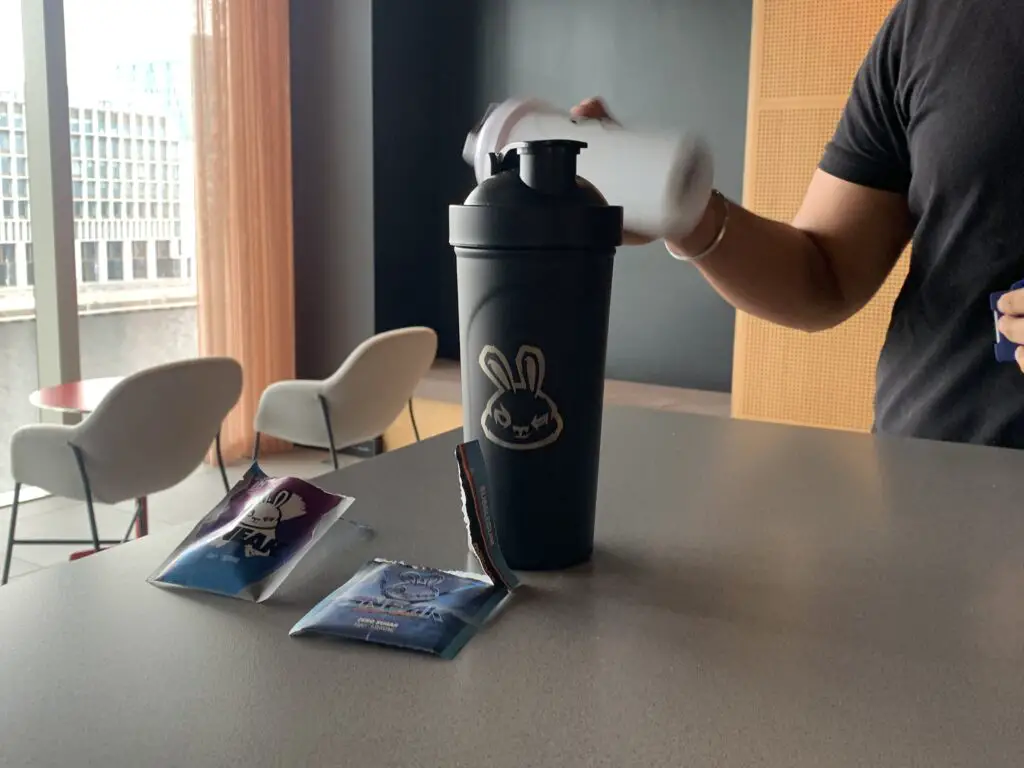 Another popular source of caffeine for many is the espresso. Many people enjoy a shot or two of espresso in their coffee drinks, especially after lunch when the afternoon crash sets in.
If you compare Sneak Energy and caffeine by serving, Sneak Energy has more caffeine. Its regular 300ml serving packs 150 mg of caffeine. However, a serving of single-shot espresso at Starbucks comes with only 75 mg of caffeine.
However, if you are to compare by volume, espresso would have much more caffeine than Sneak. This is because espresso is served in very small volumes, commonly in 1 oz or 30ml.
If you calculate the caffeine by volume, every ml of espresso loads you with 2.5mg of caffeine. On the other end, every ml of Sneak only comes with 0.5mg of caffeine. 
This means espresso is more caffeine dense and can deliver a larger dose of caffeine into your system in a shorter time than Sneak.
Another angle that may make espresso a better option than Sneak is the other nutrients. Espresso is almost entirely devoid of nutrients, with a negligible count of carbohydrates, fat, or sugar. The same cannot be said about Sneak.
This means espresso is the way to go if you just want pure caffeine without any other waistline-widening ingredients.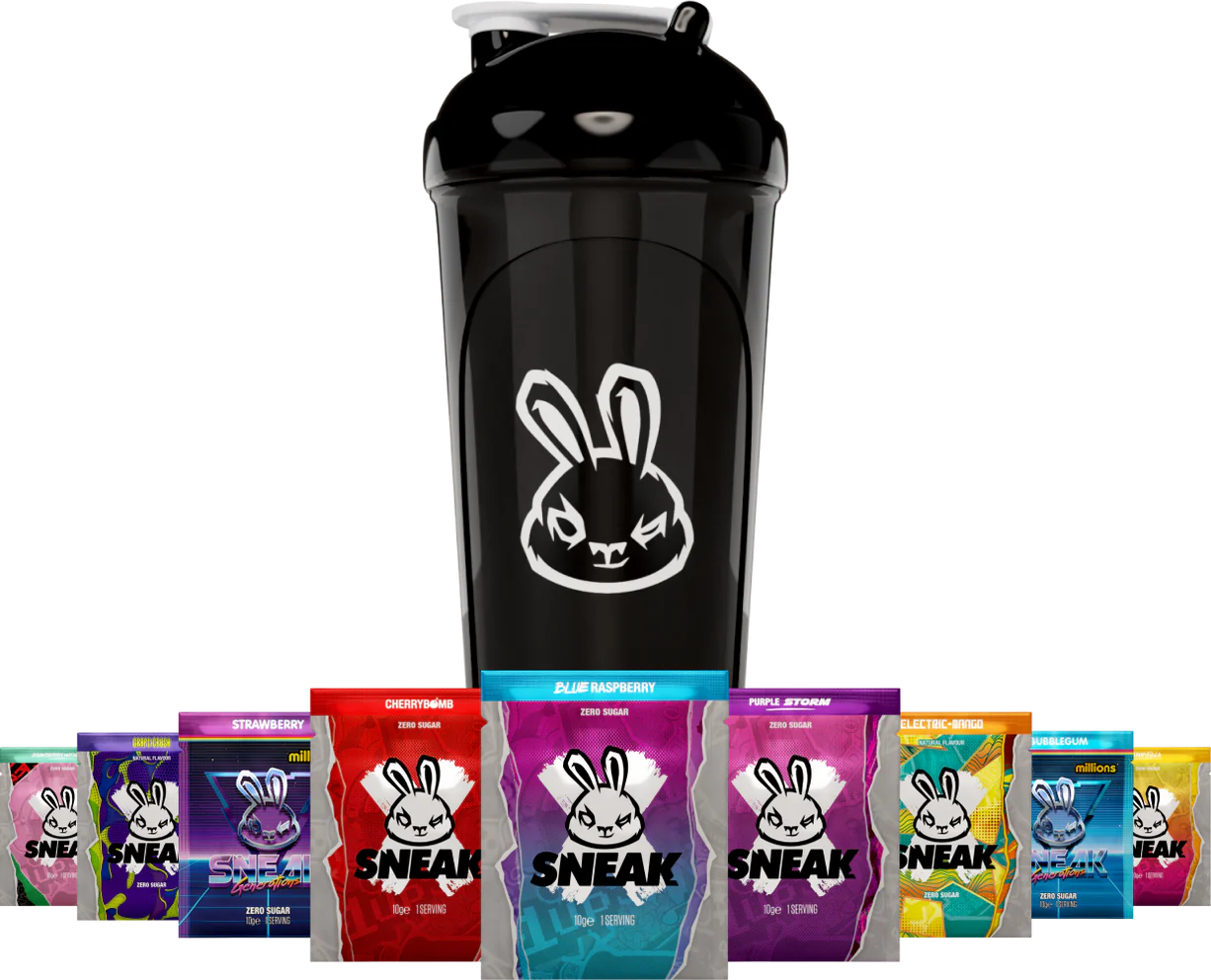 Sneak Energy Starter Pack
Mix & match with a choice of 13 unique flavors to create your own starter pack and then choose an official Sneak shaker to complete your set.
Pros:
Zero Sugar

150 Mg Caffeine

No Crash

13 Flavors

No Artificial Colours or Flavors
Check Price On Sneak
Does Sneak Make You Feel Jittery?
Online reviews indicate that Sneak Energy does not cause you to shake or become too jittery. This may be due to L-Theanine in the drink, which helps to mellow out the caffeine. This makes Sneak an excellent energy drink for those studying or playing video games.
One of the side effects of drinking caffeine is the 'shake.' Drinkers may experience a tendency to feel jittery. This could be observed in fingers, eyebrows, and leg shaking. 
You may worry about this with Sneak Energy too. However, you do not experience the negative effects of caffeine with Sneak Energy, such as jitteriness or jerkiness. This may be because of the L-Theanine in the drink. 
L-Theanine helps regulate the brain's cognitive function, inducing a state of calm and relaxation. It helps to mellow out the punch from caffeine, helping to remove jitters and jerkiness from being perked up with caffeine. 
With a more alert mental state yet a calm body, you may be able to work on tasks that require an active mind with a still body. These include studying or meditating for long hours. 
You also should be able to keep hold of your hands and fingers better, which will be very helpful in situations such as playing video games. 
This stimulating yet calming effect should keep you perked up for several hours and power you through workouts. You also may not feel the crash too badly.
The same cannot be said about other energy drinks. Red Bull, for example, does not seem to indicate they have L-Theanine inside their formulation. Natural espresso also does not seem to have that as well. You may experience stronger jitteriness if you ingest these drinks instead of Sneak.
Is There A Caffeine Free Version Of Sneak?
There is a line of caffeine-free Sneak energy drinks called the Hydrate series. Sneak takes three of the best-selling flavors and removes the caffeine. The flavors are Electric Mango, Cherry Bomb, and Raspberry Lemonade.
Sneak Energy can be something nice to drink. It is sweet, refreshing, and is sugar-free. However, you may not consume it later in the day since the high caffeine content can leave you with sleepless nights.
Sneak notices that there are demands from their customers to enjoy the drink as its own flavor and not for the caffeine. They then released the Hydrate lineup, which is basically some of the best-selling flavors without caffeine.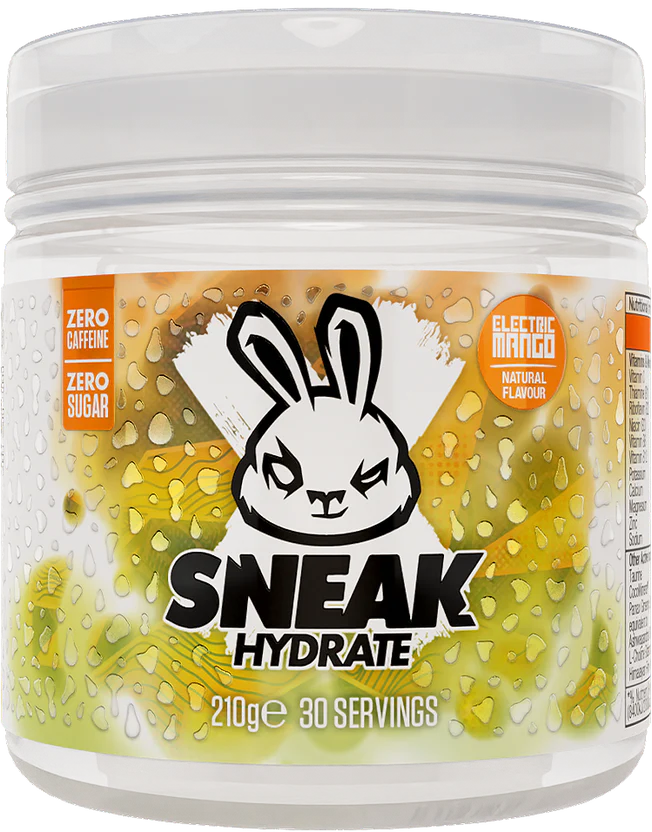 Sneak Energy Hydrate Collection
This collection features three of our best-selling flavors - Electric Mango, Cherry Bomb, and Raspberry Lemonade.
All of these have been carefully crafted to retain their delicious taste, without any of the caffeine kick.
100% caffeine free!
Check Price On Sneak
This means these Sneak Energy Hydrate drinks will taste exactly the same as the original caffeinated version. An equivalent would be to drink decaffeinated coffee.
You get to enjoy these flavors without the caffeine, which may be handy when you do not need to be perked up.
Suppose you prefer a Sneak Energy drink that is milder in caffeine strength. In that case, you can also mix the Hydrate formula with the regular drink. This should reduce the amount of caffeine in the drink. 
This also means you get to have better control of your caffeine intake while enjoying the fine flavors from Sneak. Sounds like a great thing to have!
Currently, the Hydrate series only contains three flavors. They are Electric Mango, Cherry Bomb, and Raspberry Lemonade. Sneak Energy does not indicate if they will release more flavors for the Hydrate lineup.
Final Thoughts
Sneak is a brand that offers a variety of energy drinks that come in different flavors and caffeine strengths. Their drinks are not only tasty but also provide a decent amount of energy boost without the crash.
You have to keep in mind that consuming too much caffeine can have adverse effects on your health, so it's crucial to be mindful of your intake.
Sneak has also thoughtfully created decaf versions of their drinks, so you can still enjoy the taste without the caffeine if you prefer.
After drinking 10+ different flavors from their taster packs, Sneak's line of drinks offers a refreshing and effective energy boost option for those who need it, but it's important to consume it responsibly and in moderation.
We are sorry that this information was not useful for you!
Let us improve this post!
Tell us how we can improve.